2023 Seeds of Wisdom Benefit Dinner
Join us for an extraordinary evening of inspiration, hope, and transformation at the Seeds of Wisdom in South Sudan Dinner Fundraiser!
Currently the students and families we serve are located in Uganda, where the roots of resilience run deep.  We invite you to be a part of a profound journey towards positive change for these students and their families. This event promises to be an unforgettable experience, as we come together to sow the seeds of wisdom and cultivate a brighter future for the beautiful people of South Sudan.
Picture an enchanting evening, surrounded by like-minded individuals who share your passion for making a difference. As you savor delectable cuisine, our guest speakers will transport you through the pages of South Sudan's untold stories of strength and perseverance. You'll hear firsthand accounts of triumph over adversity and witness the impact of your generosity in action.
Your presence at this exclusive dinner fundraiser will not only nourish your soul but also help plant the seeds of education, healthcare, and empowerment in South Sudan. Every ticket sold brings us one step closer to a brighter future for the resilient people of this nation.
Don't miss this opportunity to be a part of something truly special. Reserve your seat now, and let's sow the Seeds of Wisdom together, turning dreams of hope into reality. Together, we can create a legacy that blossoms for generations to come. Get your tickets today and be a part of this transformative event!  #SeedsOfWisdomSSDinnerFundraiser
Seeds of Wisdom in South Sudan currently sponsors over 300 South Sudanese students – who are currently refugees in Uganda – into educational opportunities that include employing primary school teachers at 6 teaching points in multiple refugee camps, and sending secondary students to boarding schools.
Our primary fundraiser each year is a benefit dinner that will be held Sunday evening, Oct 8, at 6 PM in the Co-Cathedral of St. John the Evangelist's school gym.
Tickets on sale now!  Tickets are priced at $75 and now available in the St. John's parish center; get them early, tickets are 10% off if purchased by Sept 25.
Additional Live Auction Items are coming-in and more will be announced here!
MOUNTAIN BIKE RAFFLE.  $30 buys a chance for a Trek Dual Sport 1 Gen 5 (retail value of $750). But, more importantly, funds from this raffle will be used to buy bikes for our teachers. SOW employs 14 teachers. They live at the teaching points during the week. A bike helps get them home to their family on weekends.
Live auction items include a Trek e-bike sponsored by Rochester Cycling and Fitness, and Billy Joel tickets and more!  Join us and learn more about this amazing mission!
This bike will be available to see at St. John the Evangelist Church.  The winner will be drawn during the benefit dinner (need not be present to win).  Tickets are available from a board member or in the parish center.
Trek Dual Sport 1 Mountain Bike
Trek Dual Sport 2 Stagger  E-Bike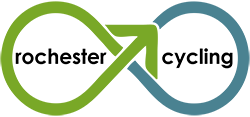 Many thanks to Rochester Cycling for supporting Seeds of Wisdom and providing both bikes at a significant discount.
Check out Photos from Last Years Benefit Dinner October 2022