In 2015, Seeds of Wisdom opened a school in Pukuka, South Sudan. Near the end of the 2016 academic year, many families were forced to flee the area due to violence. We located many of our former students and their families in refugee camps in northern Uganda and continue our mission to provide education for the children of Pukuka by sponsoring 46 children into two Catholic boarding schools and by providing tutoring for former students who remain in refugee camps. In spite of many challenges, our students are thriving.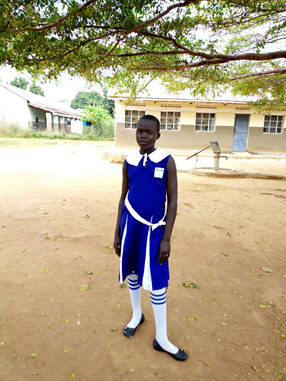 A quick story this week as we introduce Ropani Winie who attends school at Ediofe. Winie has a unique talent for drawing and wanted to share some of her pictures with all of you. She is very thankful for the sponsorships and the opportunity to attend school while being away from her home country. The challenges faced by these children are immense and their ability to meet these challenges in whatever way they can is a testament to their spirit and drive to learn and grow. As donors, we continue to give them hope as we stay with them through these challenges.
Gifts of any size are greatly appreciated and fully tax deductible. Click on the Donate button below for a quick and easy online donation. You can also contact SOW at info@sowsouthsudan.org for more information on how to support Winie and all her fellow students.